Follet 15 Series Ice and Water Countertop 125 lb Dispenser
Water & Ice Countertop Dispenser Ideal for Larger Groups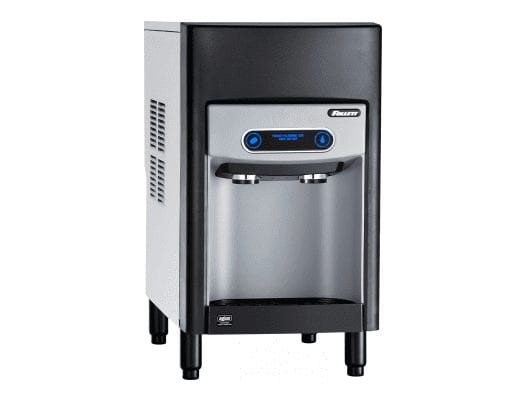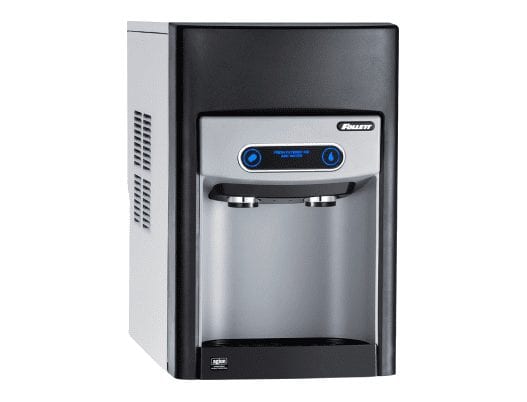 The 15 Series countertop ice and water dispenser produces up to 125 lbs of consumer-preferred Chewblet® ice per day, while holding 15 lbs of ice in storage, ideal for work groups up to 75 people.
An optional base stand allows the countertop model to be converted to a freestanding unit.
Other key features include sanitary, capacitive touch dispensing, and a unique drainless design that refreezes melt water from the storage hopper, allowing this model to be installed virtually anywhere there is water and electricity available. Now available with refreshing, sparkling water as an option.
Intended for commercial use only. Follett can't guarantee freight carrier's ability to deliver to residential locations. Follett service providers may not be bonded to perform on-site warranty repairs in certain areas.
Product Details:
Height: 22.50″ (59.7 cm)  / 47.00″ (119.4 cm) with optional base stand
Width: 14.62″ (37.1 cm)
Depth: 23.50″ (59.7 cm)
Storage Capacity: 15 lbs (6.8 kg)
Daily Production: 125 lbs (56.7 kg)
Other: Drainless
Base stand accessory converts countertop unit to freestanding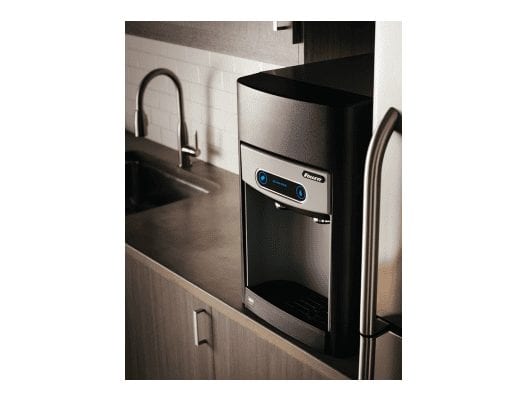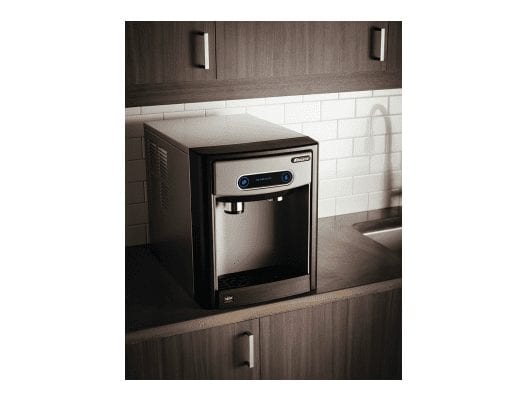 Filtered Water Dispenser Rentals & Office Ice Machines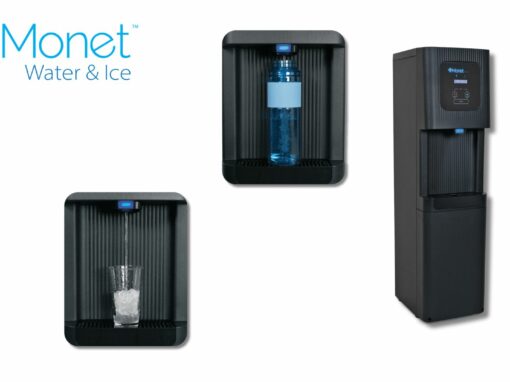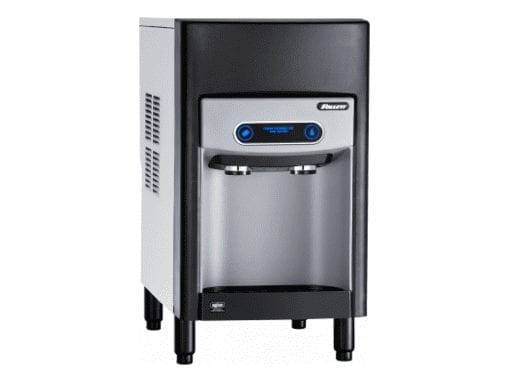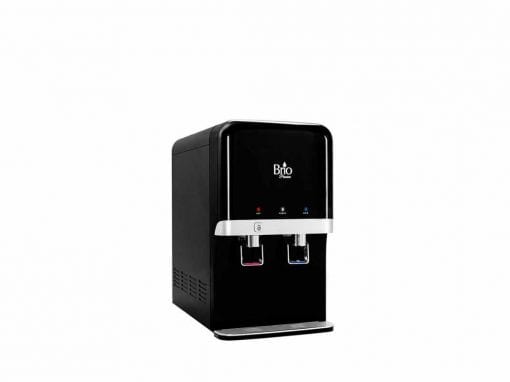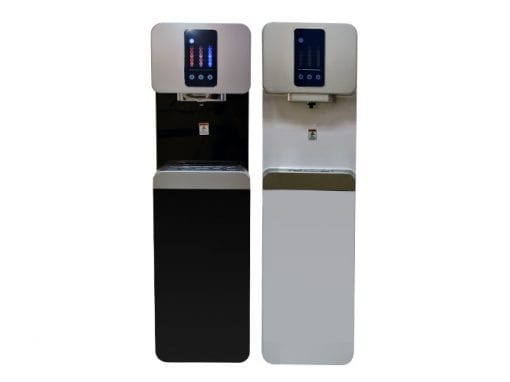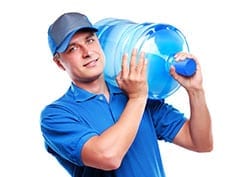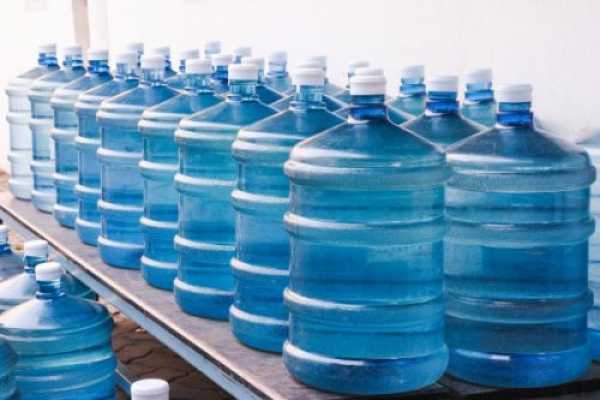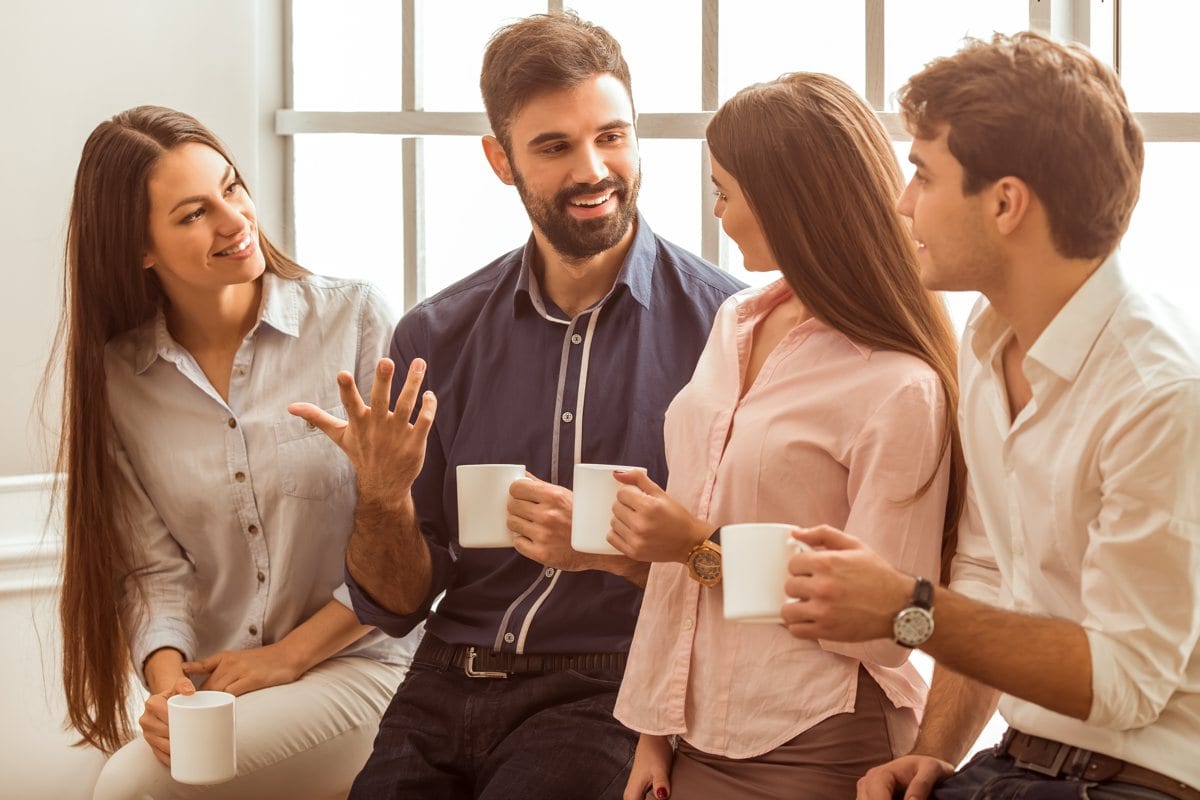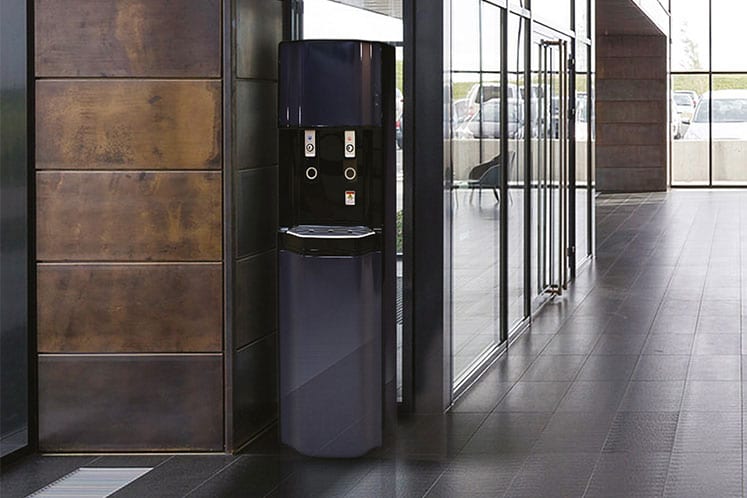 Filtered Water Dispensers