Filtered Water Dispenser Rentals
Purified Mountain Water on Demand
Filtered Water Dispenser Rentals for Office & Home
Considering a filtered water dispenser rental for your home or office. Our ergonomic and stylish purified water dispensers come in a variety of space maximizing models.
We rent and install dozens of makes and models of water filtration dispensers from countertop to high capacity systems for larger offices. We can recommend the perfect state-of-the-art water purification system for your home or office.
There is a growing trend of Colorado businesses switching to filtered water dispensers, also known as point-of-use or bottleless water coolers. As attention increases on protecting the environment, lowering company costs and ease of maintenance we see an increased demand for filtered water dispensers in many Colorado businesses and office breakrooms.
Filtered Water Dispenser Options
The options in the filtered water dispenser are huge.  The systems come in a large assortment of space-saving shapes and sizes as well as cost levels.  At the low end are under sink models perfect for home and small offices. For larger Colorado office and business needs, there are dozens of water cooler style systems with various options for footprint, filtration capability, capacity, cold and hot water, elegant design and even built-in ice makers.
We recommend you speak with filtered water dispenser expert at Clearly Colorado to determine the best system for your unique requirements.
You have the choice of leasing or purchasing your dispensers.  If you lease, we handle all equipment maintenance and repair.
Filtered Water Dispenser Rentals & Office Ice Machines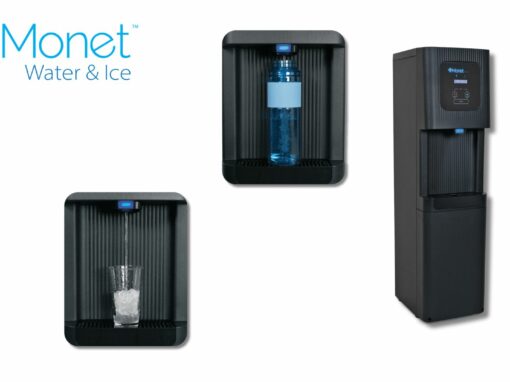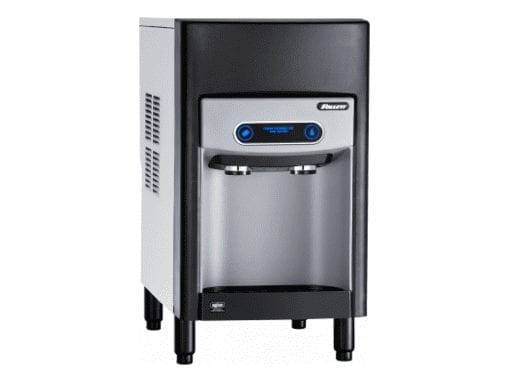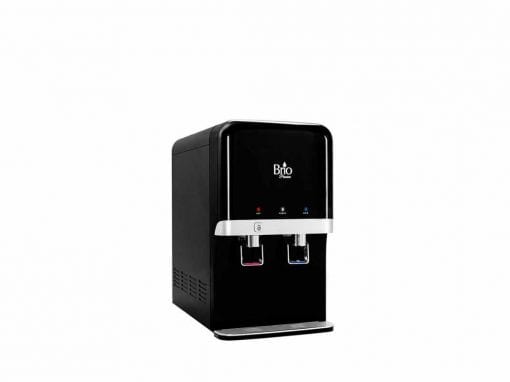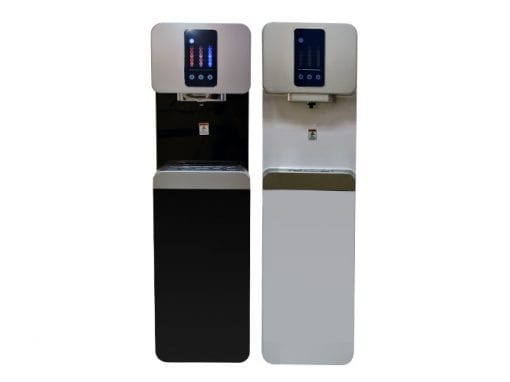 Filtered Water vs Bottle Delivery
All Coloradoan's want to enjoy the health and taste benefits of purified water. But many Colorado business owners are confused about which type of water – a filter water dispenser or bottled water delivery – to choose.
Click the link below to read an article we wrote on the pros and cons of filtered water dispensers vs bottled water for office breakrooms.
Does a filtered water dispenser use reverse osmosis?
A filtered water dispenser may or may not offer reverse osmosis.  Filtered water dispensers come in a variety of shapes, sizes and cost levels.  As you might imagine, they also come in a variety of filtration types.  We feature dispensers that offer reverse osmosis, sediment, carbon, UV, ultra-filtration and even no-filtration.  
Do your filter water dispensers require any user maintenance?
No user maintenance is required when your filtered water dispensers is maintained through a service agreement with us.  If you own your own filtered water dispensers then yes there is user maintenance required.  Mainly related to changing filters.  
Can we fill a standard water bottle from the water filtration dispenser?
Technically yes, you could fill a 5-gallon bottled water jug with water from a filtered water dispenser.  This is not practical as dispensers do not filter water fast enough nor in quantities needed to refill 5-gallon jugs.
Do you sell pitchers with your filtered water dispensers?
Yes.  We have a large selection of break room accessories to choose from, including water pitchers for use with water purification dispensers.
How much does a filtered water cooler cost?
Business and office quality filtered water dispensers purchase prices start in the $1,000 range and go up from there.  Advanced filtration capabilities can cost many thousands of dollars.  We provide the dispenser for free as part of the service contract.
Filtered Water Dispensers